Weatherproof Clears – Throw over
$1,720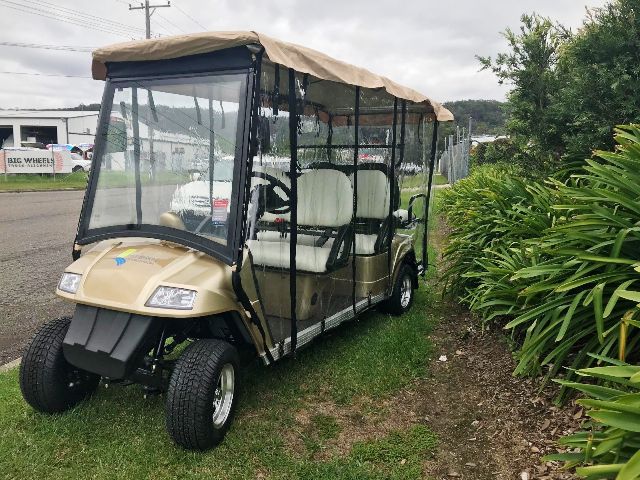 Weatherproof Clears – Throw over
$1,720
Suitable for EMC Low Speed Vehicles – 6 seat resort vehicles.
Description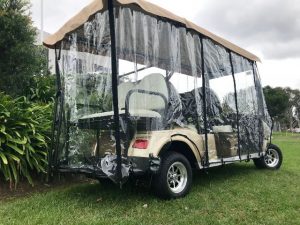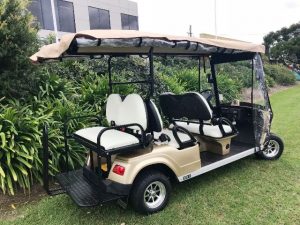 Perfect to add weather protection to your journey – keeping you warm and dry.
Standard Features
These high quality portable weather curtains are perfect for most long wheel base low speed vehicles.  Specifically brought into stock for the EMC Elite LWB 6 Seat Resort electric vehicle.
Installation Instructions:
These throw over style curtains have an adhesive velcro that you stick to the roof supports.  Once you throw them over the vehicle they are held in place by velcro straps attached to the canopy and frame; as well as additional plastic hooks that attach under the sills.
Delivery
Post Australia wide at buyers cost.
Product Summary
Weatherproof Clears – Throw over
$1,720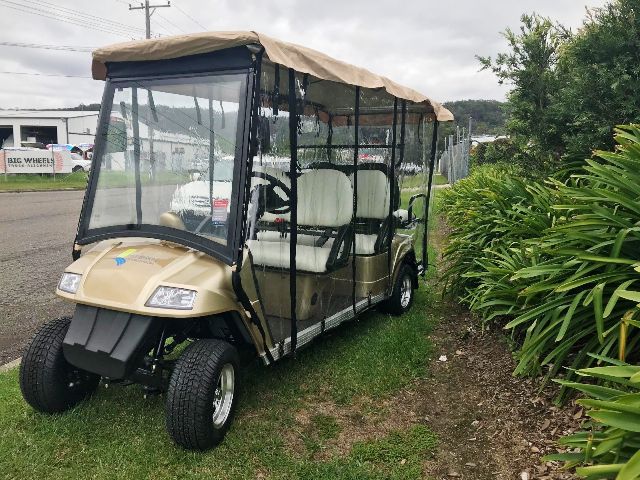 Weatherproof Clears – Throw over
$1,720