UNDER SEAT STORAGE TRAY
$142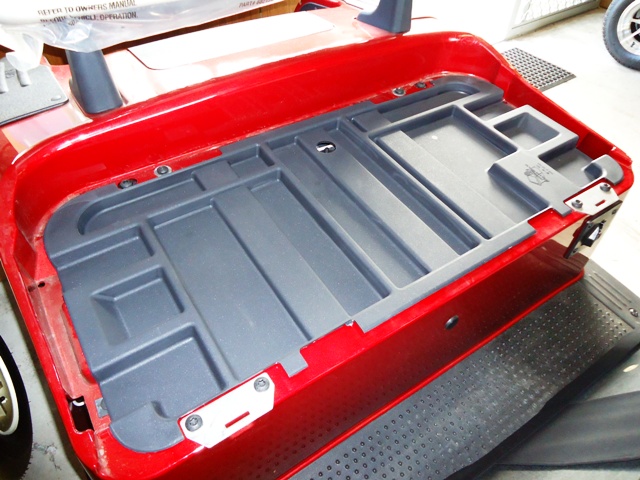 UNDER SEAT STORAGE TRAY
$142
Prices start FROM $142.00 Including GST, but not Freight.
Description
This is a great way to store golf gloves, balls, tees, pens, wallets, car keys etc.  Simply lift the seat and place tray in the seat frame.  Convenient, safely stored and out of public view.
We have trays to suit:
E-Z-GO (RXV) – $142.00
E-Z-GO (TXT) – $142.00
Yamaha (G14 to G22) – $169.00
Club Car (DS) – $142.00
Club Car (Precedent) – $142.00
Club Car (Tempo) – $142.00
EMC – $142.00
Prices start from $142.00 plus postage if required Australia wide.
Please Note:  RXV under seat tray is not compatible if you have a battery filling system fitted to your batteries.
Product Summary
UNDER SEAT STORAGE TRAY
$142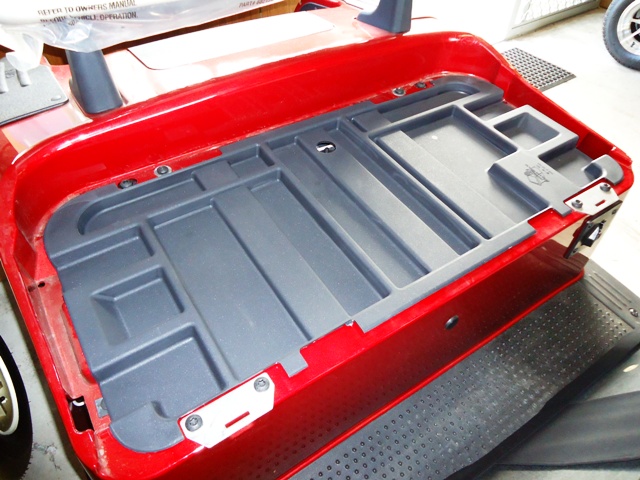 UNDER SEAT STORAGE TRAY
$142